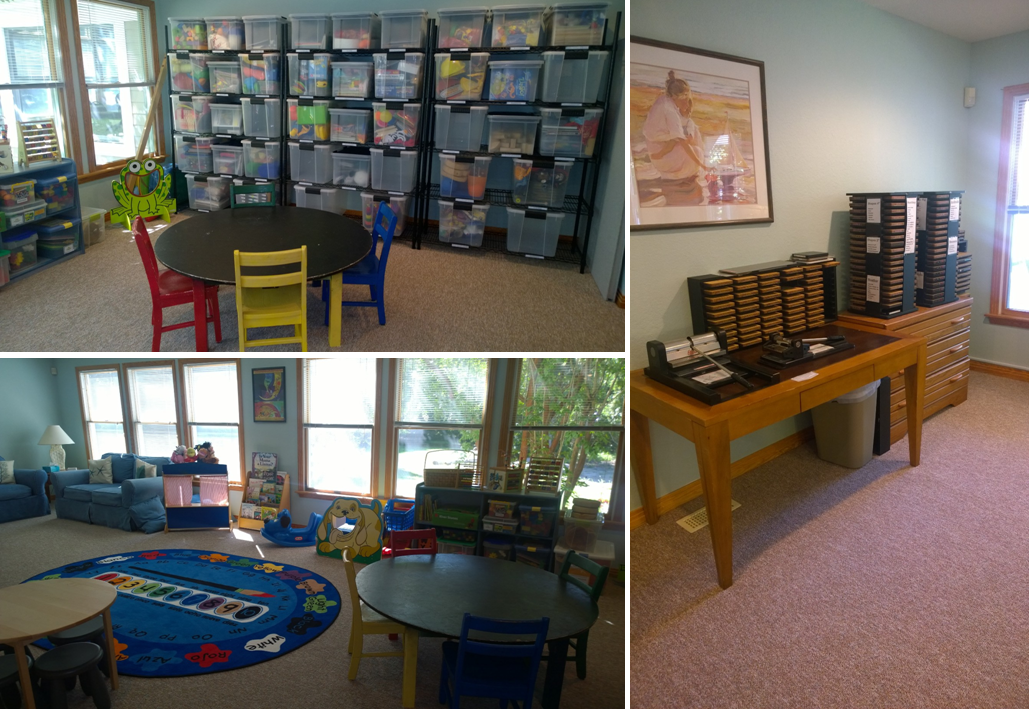 Play & Learn Library normal hours are Monday - Thursday 8:30am - 4:30pm. The Play & Learn Library is closed on the second Tuesday and Wednesday of the month for CYP's Diaper Pick-Up event.
 
Children & Youth Partnership for Dare County's Play & Learn Library is full of themed activity kits and materials that are available for check-out for two weeks at no cost. An Ellison Machine (list of cutouts) with a large variety of die cuts is available for use at the office (user must provide paper), as well as a laminator (user must provide laminating pouches).
 
Community members are welcome to come and enjoy a quiet place to play while selecting the perfect materials to check out. If your playgroup (6-12 individuals, including children) would like to visit the library, please see the 'Stay and Play' Guidelines or call (252) 441-0614 to request a day and time at least 24 hours in advance. The Play & Learn Library will be closed to play on the second Tuesday and Wednesday of each month.

Available kits are based on themes such as the Farm, Community Helpers, Outdoor Play and Nature, Active Play, Ocean Life and much more. Each kit is filled with appropriate play and learning items, such as puzzles, puppets, books, games, and activities. Also available for check-out are child-sized picnic tables, a toddler-sized balance beam, a dog-shaped bean bag toss, and more! Materials in the Play & Learn Library are primarily geared towards children ages 0-5 years-old. There are also reference books and teaching materials that address a variety of relevant topics pertaining to young children. 

In order to use the Play & Learn Library, an agreement form needs to be printed and filled out.  If you prefer, you can come by our office to fill out the form. 
 
For a listing Play & Learn kits available for check out, click here: Play & Learn Library Kits.
Suggestions for materials you would like to see in the Play & Learn Library are welcome by sending us a message at cypobx@darekids.org or by calling 252-441-0614.