Following recommendations for social distancing at this time, Children & Youth Partnership for Dare County will conduct meetings remotely using GoToConnect. Check back here for details to access the next meeting. The schedule is shown below.
Announcement: A special meeting of the Executive Committee has been called for Wednesday, April 8th at 4:00 pm. 
You can also dial in using your phone.
Dial-In 
+1
(312) 757-3117
If you encounter difficulties trying to access the meeting remotely, please call us at (252) 441-0614, extension 2.
2019-2020 Board of Directors
Co-Chairs
Beth Storie 
Outer Banks This Week

Michelle Lewis
Mount Olivet United Methodist Church/Mighty Wind UMC
Treasurer 
Secretary
Tristan Roderick
Kids First

Kathy Spencer
Assistant Secretary

​

Radasha Gregory
Assistant Secretary
Immediate Past Chair
Cindy McGann
Classic Events, LLC
Members
April Bodiford
Dare County Parks & Rec - Fessenden

Tim Charity
Manteo High School

Danny Couch
Dare County Board of Commissioners

Cynthia Crabtree
Dare County Health & Human Services

Sheila Davies
Dare County Department of Health & Human Services

Sheena Fuller
Dare County Schools

Kellie Flock
Surf Pediatrics & Medicine

Todd Heinecke
Outer Banks YMCA

Amanda McDanel

Amy Montgomery
Outer Banks Hospital

Marizol Muniz
Outer Banks Hotline

Carolyn Norman-Holadia
Dare County Youth Center

Jonathan Wark
Dare County Library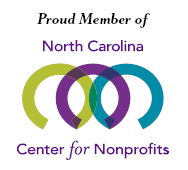 25th Anniversary Celebration, September 24, 2019
Children & Youth Partnership Board of Directors and Staff
Staff